Travel Lift Crane
Lifting Capacity:

10t ~ 800t

Remote:

Remote control

Work class:

A6- A8

Certification:

ISO CE SGS GOST

Can Provide Customized Services
The Travel Lift Crane is a rubber tire gantry crane for handling of yacht and boat. It is composed of main structure, traveling wheel group, hoisting mechanism, steering mechanism, hydraulic transmission system and electric control system. TheTravel Lift Crane has a N type structure, which allows boat/yacht height surpass crane's height.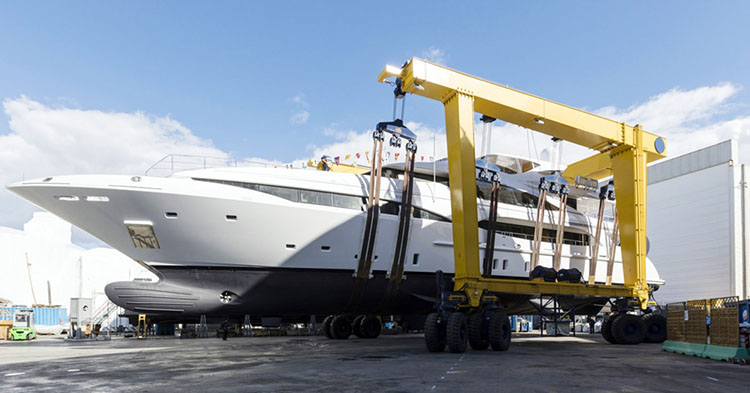 According to different needs, the Travel Lift Crane is able to handle different tonnage boats and yachts (10 ~ 800 tons) from the shore side. This Travel Lift Crane can be employed for maintenance of boats on the shore side or put a new yacht into the water. This Travel Lift Crane is with soft but firm belt to lift the boat without hurt to the surface. This Travel Lift Crane also can put the boat or yacht in sequence quickly with small gap between each boats.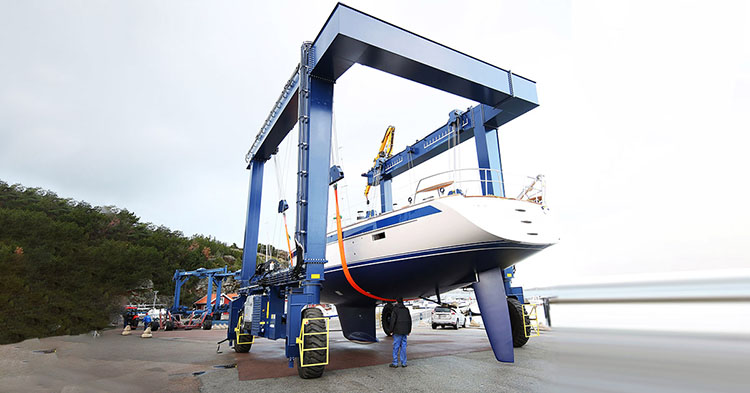 Features of Rubber Tire Travel Lift Crane:
1. For the crane tires running, this Travel Lift Crane can move in diagonal direction, it can also steer in 90 degree and put the boat in any designated position.
2. The width of his Travel Lift Crane main girder can be adjusted in case to handling different width boats.
3. This Travel Lift Crane is cost effective with high performance, simple operation and maintenance.
4. Remote control.