Telescopic Boom Crane
Type:

Telescopic Boom

Rotation:

360 degree all free

Color:

Decided by the customer
This Folding kunckle boom and Telescopic boom crane is mainly used on the deck of bulk carrier or overload barge for handling a variety of cargo bulks.
It has several hoisting points to fit the demand of vessel usage, which are 2.5T22M, 5T10M, makes the crane with long outreach to complete the lifting job. The folding type makes the crane itself saves space on the vessel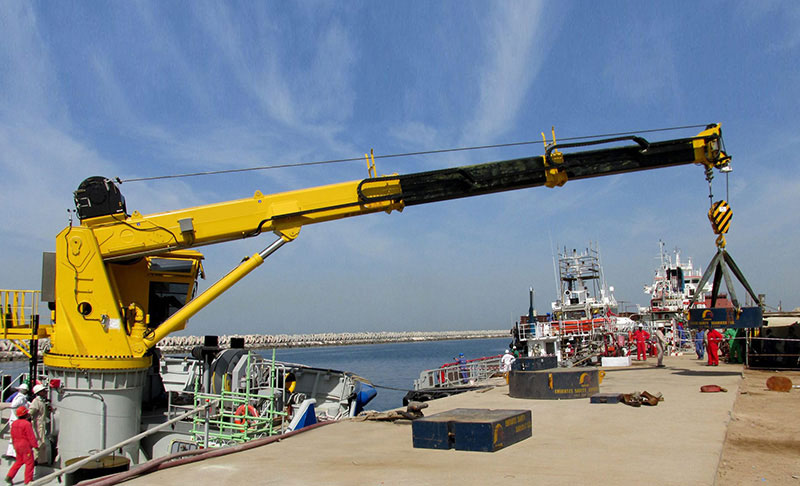 1. Self contained unit with integrated hydraulic power pack.
2. Fail-safe brakes on all movements.
3. Fully enclosed and equipped operator cabin with air condition.
4. The variable speed hoist will automatically adjust to the highest possible speed for the appropriate load.
5. Technology from Germany.
6. Base on many year's design and fabrication experience of crane and other similar equipment.
7. Suitable for all kinds of ships and low power consumption and high efficiency.
8.Welded and high strength box boom for low maintenance.
9,With Many safety protection devices---hook up limiter and overload limiter, emergency stop button.
Please Feel free to give your inquiry in the form below.
We will reply you in 24 hours.