Stacker Reclaimer
Stacking capacity:

1500t / h

Reclaiming capacity:

300 ~ 1100t / h

Working coverage radius:

30m

Stacking height:

11m above, 1.5m below

Rotation angle:

± 110 °

Boom pitch angle range:

+ 10 ° ~ -13.9 °
Stacker and reclaimer is widely used to stack and reclaim bulk cargoes, coal, ore etc.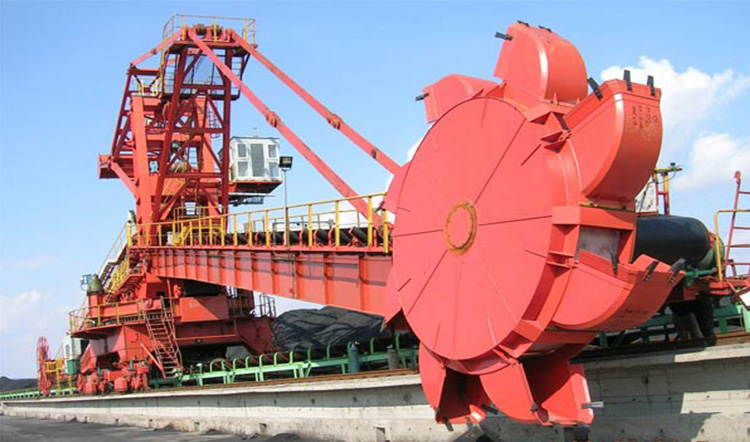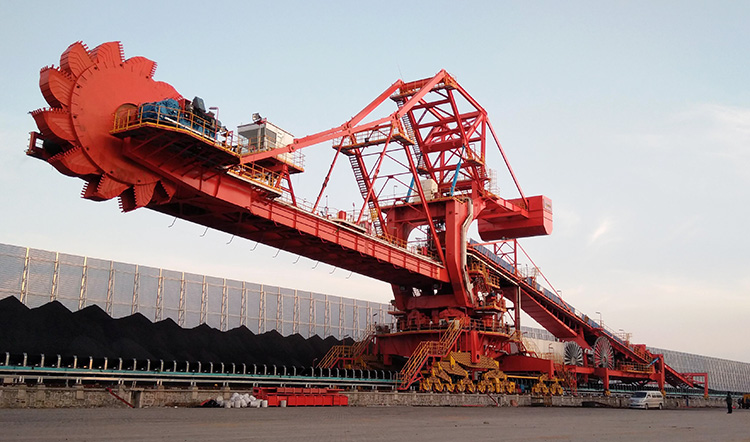 It is mainly composed of steel structure, jib belt conveyor, feeder tripper, luff mechanism, slew mechanism, travel mechanism, spray system, wheel bucket device, electrical system, necessary safety related components and accessory devices. The jib of stacker and reclaimer could slew, luff, prolong and shorten itself. And end turning bucket is material grab device.
Types of stacker and reclaimer: Stacker, wheel bucket reclaimer and wheel bucket stacker and reclaimer.
Applicable criteria and standards of ship loader are as following, GB/T1469 5-93 jib-form wheel bucket stacker and reclaimer type parameters, JB/T7326-94 wheel bucket stacker and reclaimer safety regulation,JB/T7328-94 wheel bucket stacker and reclaimer receipt & inspection specification GB6067-85 lifting equipments safety regulation, GB3811-2008 crane design criteria.
Please Feel free to give your inquiry in the form below.
We will reply you in 24 hours.