Weihua Crane Won Title of National Green Factory
Recently, the Ministry of Industry and Information Technology officially announced the fourth batch of green manufacturing lists, including 602 green factories, 371 green design products, 39 green parks, and 50 green supply chain management enterprises.
Henan Weihua Heavy Machinery Co., Ltd. was successfully selected in the list as a national green factory. This is another national award after Weihua won the National Manufacturing Single-Product-Type Camp Model Demonstration Enterprise and National Quality Benchmark.
All along, Weihua follows the concept of green development and puts green through every aspect of product design, manufacturing, management and management, from the extensive development mode of traditional lifting equipment manufacturing to the direction of intelligence, automation, green, and ultimately achieve green and intelligent manufacturing of the entire industry chain. In the future, green products, green manufacturing and green services will be one of the main lines of Weihua's development. Green smart manufacturing will provide comprehensive support for the development of Weihua's green factory.
1. Green Products:
Weihua's core lifting products fully consider the function extension and reuse of green product, adopting green design lightweight technology and green production technology to make products meet various technical and quality standards, and the quality of the products themselves is more excellent. Based on the concept of green design, Weihua lightweight products can reduce their own weight by 15%-30%, height by 15%-30%, and total power (energy consumption) by 10%-30%.
65t New-Type Overhead Crane for Changchun FAW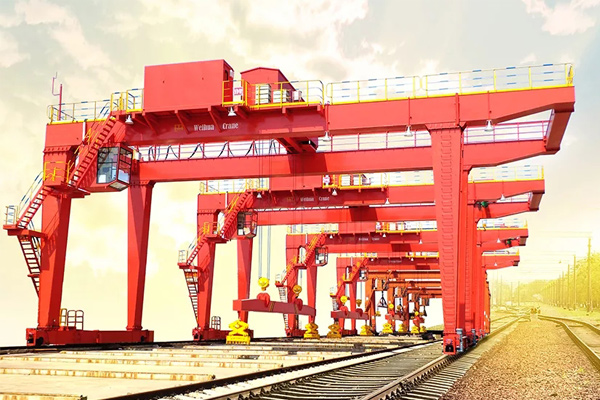 Multi Synchronous Working Gantry Cranes for Xi'an Railway Bureau
2. Green Manufacturing:
Weihua introduced the advanced welding robot for green intelligent welding process and the digital workshop for green intelligent manufacturing. The engineering machinery large-scale structural parts welding workshop is applied to realize the robot intelligent welding process and control, welding quality online inspection and intelligent fault diagnosis and welding. Production line information management and intelligent dispatching bring the large-scale structural parts welding workshop to a more intelligent, precise and orderly and efficient level, and improve the intelligence degree, production efficiency and processing precision of the welding process.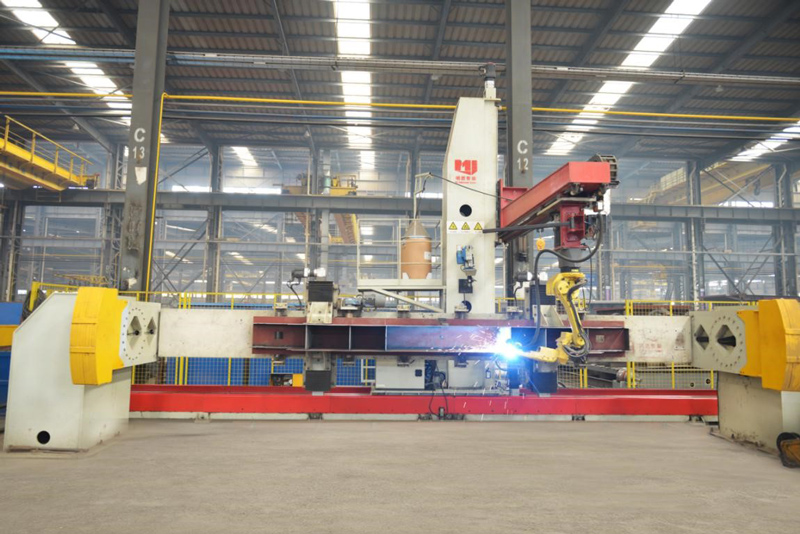 End Carriage Robot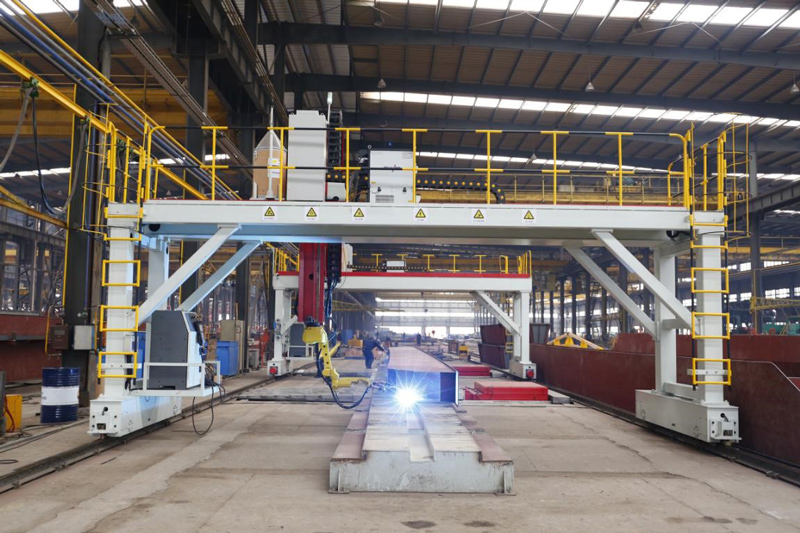 Main Beam Robot Welding Production Line
3. Green Service:
Weihua uses the Internet + technology to take the data flow and information flow as the core, take the lead in establishing a crane big data center and cloud service platform, and carry out data collection, data mining, analysis and application services with the goal of customer value appreciation. Centralized management of heavy products, carrying out remote operation and maintenance, remote monitoring, remote fault diagnosis and other services, and based on industrial big data to achieve fault warning and processing, improve product added value, and achieve engineering contracting and remote transportation from manufacturing products The transformation of peacekeeping services.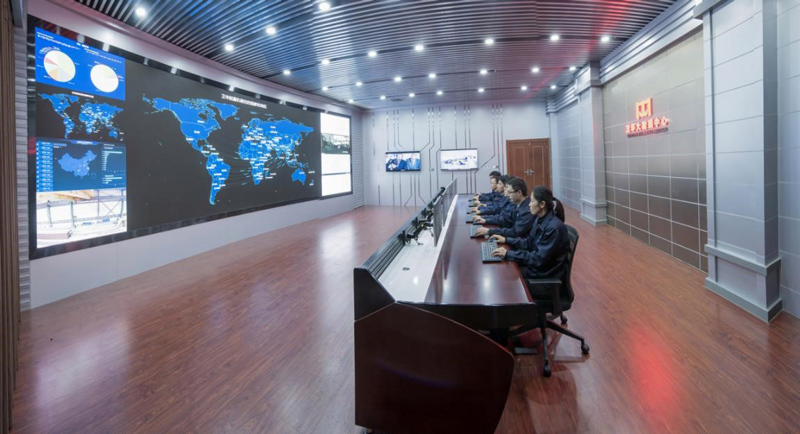 Big Data Center